During Niall's recent stop in Killarney, Ireland as part of his Flicker World Tour, Niall covered "Crying In The Club," putting his own spin on the pop song and giving it an uplifting and folksy makeover. Considering Camilla made the decision to audition for The X Factor, thus kick starting her career, because she was such a massive fan of One Direction, this is about as cool as it gets..
Nicely done Niall! Bravo..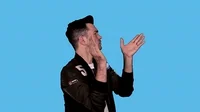 No big surprise, Cabello quickly responded to the cover, tweeting out an abundance of hand clapping and roses emjois. So yup, she's a fan of it too..
© 2018 Global News, a division of Corus Entertainment Inc.