AJR
ANNOUNCE ONE SPECTACULAR NIGHT
THE IMMERSIVE CONCERT LIVESTREAM ON DECEMBER 26, 2020
GENERAL ON-SALE NOVEMBER 23
PRE-SALE BEGINS NOVEMBER 20
New York, NY (November 20, 2020) – Redefining the scope, size, and spirit of the modern at-home live experience, AJR proudly presents One Spectacular Night: The Immersive Concert Livestream on Saturday December 26, 2020. A very special Spotify pre-sale launches today at 12pm EST and runs through Sunday November 22 at 11:55pm EST. The general on-sale goes live on Monday November 23 at 10am EST globally. Fans may snag tickets for just $25 available at www.AJRBrothers.com.
The live stream will come online at three times:  Saturday December 26 at 8pm GMT , then at 8pm EST , and finally on Sunday December 27 at 8pm AEDT/10pm NZDT/6pm JST & KST . The event will be broadcast by Kiswe, the technology company behind the record-setting BTS live stream, which has added all new audience elements, including sound-enabled applause, to their unique interactive features  AJR fans can use from home.
Be sure to tune in!
The multiplatinum indie pop trio pulled out all of the stops to bring the event to life in epic fashion. The musicians thread together a set of fan favorites with a theatrical arc and explosive production complete with lots of lightning, lasers, and illusions. The sights and sounds of the ultimate AJR concert ensure One Spectacular Night will more than live up to its name.
Get ready to fall into AJR's world (from the comfort of your home)!
The guys just performed their hit single "BANG!" on The Ellen DeGeneres Show last month. "BANG!" has generated over 200 million streams worldwide and just hit platinum in the U.S., marking the band's sixth platinum single following recent hits "100 Bad Days," "Burn The House Down" and "Sober Up."
AJR's latest full-length album Neotheater debuted at the top of the Billboard charts in 2019 (No. 8 on the Billboard 200 and No. 1 on the Alternative and Rock Albums charts). The record features Gold certified single "100 Bad Days." In their decade music roundups, Spotify named AJR's smash "Sober Up" one of the Best Rock Songs of the 2010s and Apple Music named AJR's hit "Weak" one of the Best Alt Songs of the 2010s.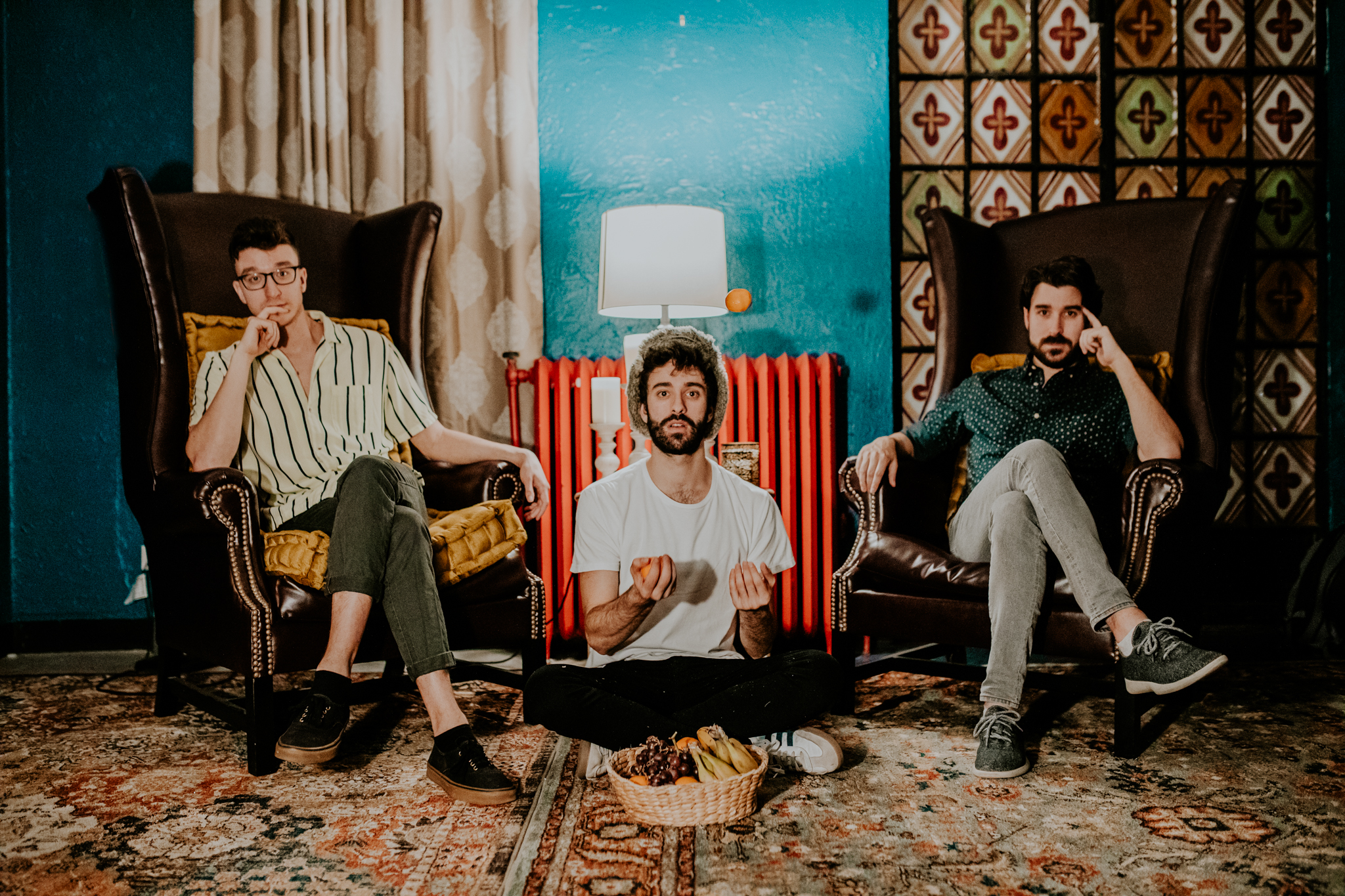 FOLLOW AJR:
Website | Facebook | Twitter | Instagram | TikTok | YouTube |  Spotify | Apple Music